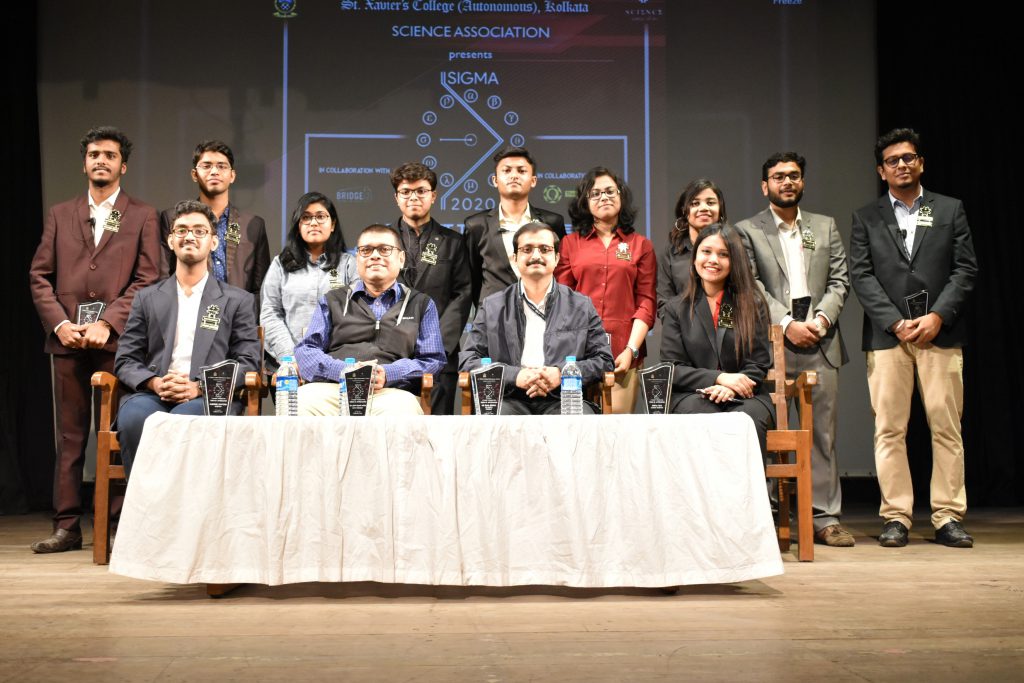 Science is not only about mere logical facts and technical figures. Science is about innovation, it provides the power to imagine and hence, create. Science is the poetry of reality. With this spirit, the Science Association of St. Xavier's College (Autonomous), Kolkata takes pride in bringing science to life by accommodating students with a keen interest in science, and providing them with the platform to showcase and even sharpen their skills. Established with an aim to foster interest for science, it sparks out fuel in the mind of science students, who seek to recognize an interest in scientific activities, and it further nurtures this interest with the help of inter and intra college extra-curricular activities. This session is not an exception. The association has conducted a wide range of activities throughout the academic session, 2019-20.
It has organised Machine Learning Study Jams for its members, which was a great experience for the students to gain practical experience in Machine Learning and work with like minded people. The association has also actively encouraged research activities and blogging, and has commemorated scientific discoveries and scientists by way of the same. Finally, it has witnessed the thirteenth annual event of Science Association 'SIGMA', with the focal theme being "A Transit Through Time" on 11th and 12 of February, 2020. As all the departments of science converged in this fest, the theme, indeed, seemed befitting with a view of collaborating and conducting a variety of events ranging across all disciplines, be it, technology, biological sciences or the pure sciences. While general events included Treasure hunt, Debate and Quiz; events requiring specialisation in a particular field included an intriguing Integration Battle and Coding and Encryption. The Science Exhibition of Sigma, EUREKA was a grand success, where students were invited to present working models from various disciplines of science to share their innovative ideas and inspire other young aspirants as well. Apart from this, the event culminated with the launch of 'Pebbles', the Annual Magazine of Science Association. This year we have launched the magazine in soft copy version as we believe that it will have a better reach.
The basic requirement for any country or society to set up model for development is new technology and that will be impossible without investment in science. So, this association serve as a platform for manifestation of the scientific aptitude of the students while indulging in healthy competition and other festivities throughout the year. We try to encourage each and every student from the disciplines of Mathematics, Physics, Chemistry, Microbiology, Biotechnology, Computer Science, Economics, Statistics, Multimedia and Mass Communication departments to be a part of the association. Lastly we would like mention that we will be more than happy to have you by our side in our future journey.