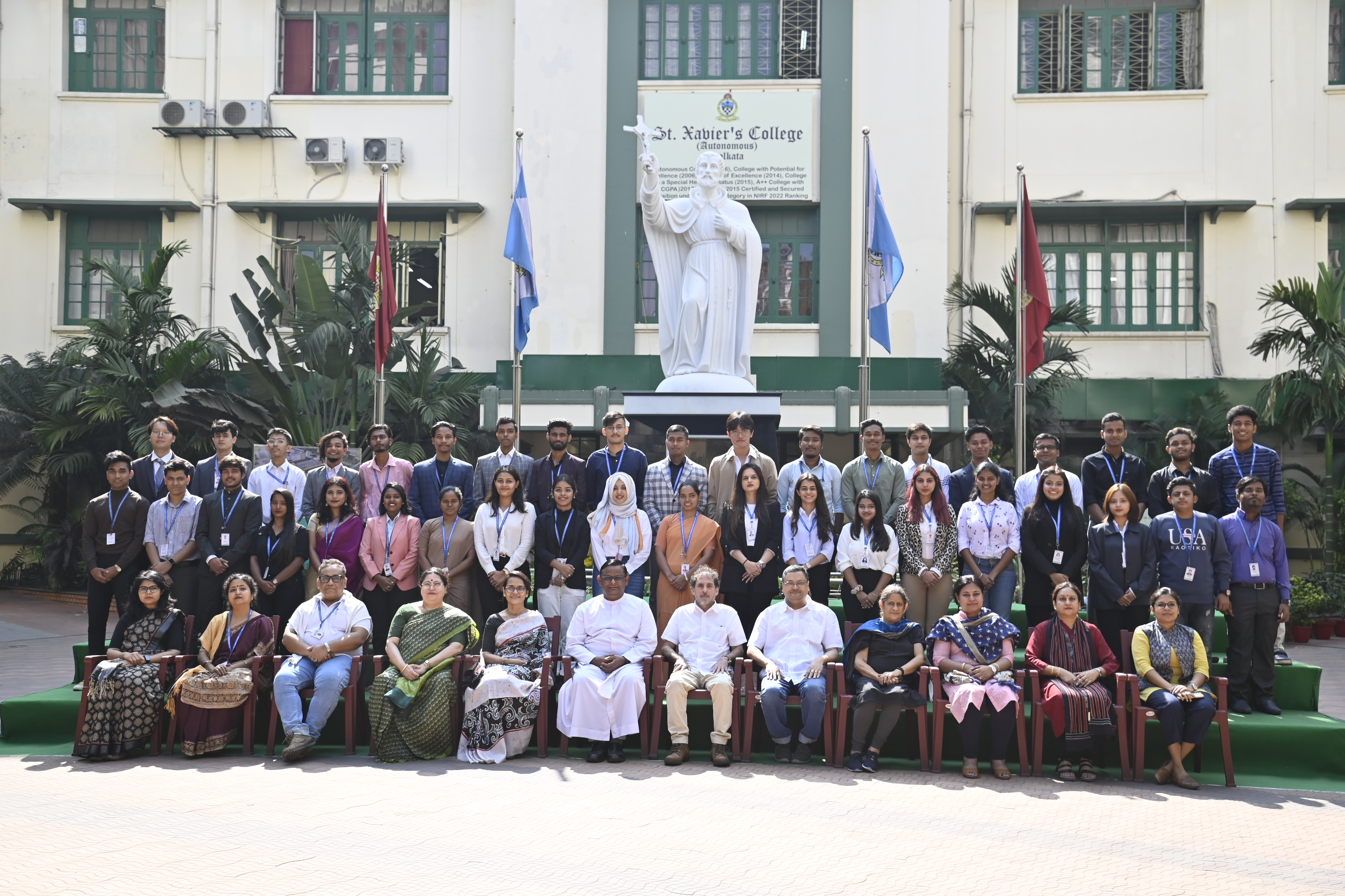 Department Of Humanities And Social Sciences is a unique Department involving a plurality of courses offered by the college in different Arts disciplines. The department was formed with the objective of giving students an exposure to a broad spectrum of a variety of subjects in Humanities. The range of courses involve core, skill based and discipline specific courses. The courses are so designed as to enable the students acquire knowledge and skills giving them a macro exposure in all the verticals of the humanities discipline. The syllabus of the Department Of Humanities And Social Sciences Programme involves subjects such as English,Political Science,History,Computer Science,Journalism,Film Studies, Mass Communications, Foundation Course Environmental Studies, Modern Indian Languages and Communicative English.
Students of the Department are actively involved in co-curricular activities such as Sports, debate, fine arts and creative writing competitions. The students are members of various societies of the college such as The English Academy Xadam, Ted-X,XPL, Science Association, Fine Arts Society. Students of the Department also attend placement cell programmes and are placed in reputed companies. Many students pursue a career in teaching and corporate domains, public sector and State Government undertakings.
The syllabus under the New Education Policy has been revamped including new multidisciplinary courses to offer students a broader perspective on a panoramic range of subjects.
The Communicative English Course was launched at St. Xavier's College in July 2009, as a 60 hour extra curricular skills –development programme but later extended to a full academic year as a result of positive feedback from students and the administration. The decision to formalize the programme into a regular subject and department was taken with the institution of the Board of Studies on April 30.2010.
The purpose of the course is to meet the needs of the students in the work place and in real life and teach communicative /language skills in interpersonal relations. The course gives basic expertise in problem solving and decision making. Therefore, the course is not theory oriented but industry friendly .
The Course teaches:
The role of communication in business and related professions.
The role of body language in interaction – non-verbal cues in communication.
Active Listening and Speaking skills.
The procedure of perceptions about actions and behaviour
Inter-Personal Skills and Emotional Intelligence. Business vocabulary and business writing.
Panel discussions and debates.
Panel discussions and debates.
Teamwork Strategies.
Making Presentations
Mock Interviews and Situational Role Play
Personal Grooming and Etiquette